KING GEORGE STATION DENTAL
Dental Clinic in Surrey
About King George Station Dental
What Makes King George Station Dental Your Choice OF Surrey Dentist?
Family-Friendly Atmosphere
King George Station Dental is committed to providing a welcoming atmosphere for all our patients, no matter their age. From early childhood through adulthood, we provide comprehensive dental care to keep your teeth bright and healthy. 
Anxiety-Free Dentistry
Dental anxiety is a common ailment among patients, which is why we offer dental solution in surrey to create an anxiety-free environment. We provide sedation dentistry for patients who experience moderate to severe dental anxiety, making their experience more comfortable than ever.
Knowledgeable & Friendly Staff 
Our team wants to make you feel welcome, safe, and comfortable when you visit our practice. We are dedicated to providing a friendly environment and keeping you informed on your dental health at all times.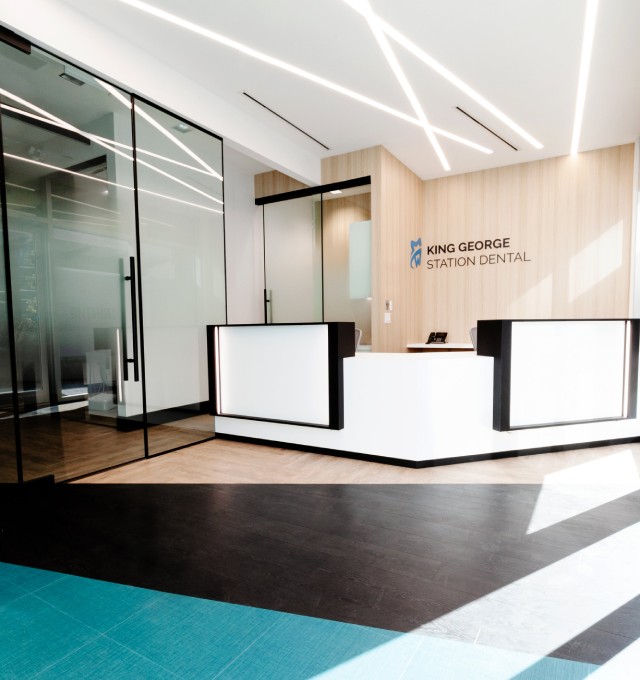 Book Your Next Appointment
Complete Dental Care for You and Your Family

Comprehensive Oral Exams
Our team provides high-quality oral exams for all our patients. During your appointments, you'll receive a comprehensive oral exam to check for signs of common dental issues.

Cosmetic Dentistry
Want to restore the aesthetics and appearance of your teeth? King George Station Dental offers cosmetic dentistry services to make your smile more confident and beautiful than ever before.
Meet Our Team
Meet The Team At King George Station Dental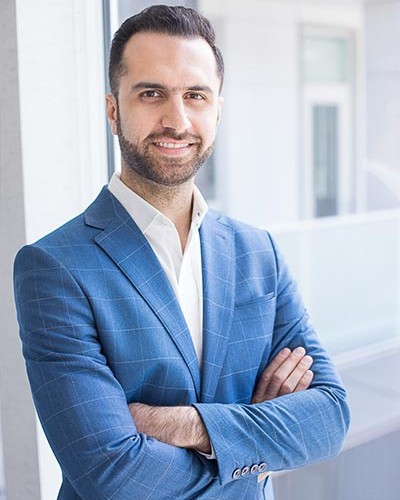 Dr. Siavash Arvan
General Dentist
Dr. Siavash Arvan graduated from Tehran University of Medical Science in 2013. He took over his dad's dental clinic in Tehran, practicing as a general dentist for 6 years.
Dr. Arvan and his wife, who is also a dentist, came to Canada and challenged the NDEB exam. In 2019, he obtained his Canadian license with the College of Dental Surgeons of BC and joined the Canadian Dental Association.
Dr. Arvan enjoys all aspects of dentistry, including aesthetic dentistry and oral surgery, and has completed advanced training for wisdom teeth extractions, implants, and bone reconstruction.
Dr. Arvan receives much gratification by interacting with his patients in a compassionate manner. He takes pride in providing his patients the beautiful smile they deserve.
Dr. Arvan is bilingual and speaks Farsi and English. In his free time, he enjoys doing yoga, and outdoor activities such as hiking, and playing tennis.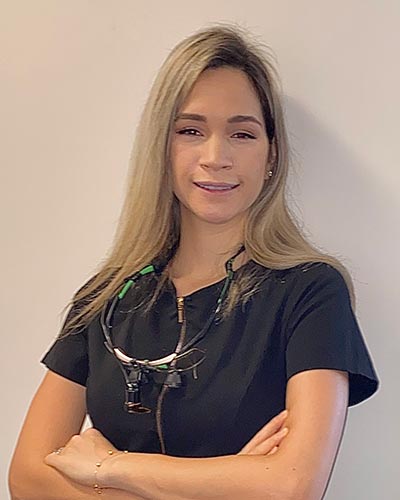 Dr. Niloofar Bahar
General Dentist
Dr. Niloofar Bahar graduated as a doctor of dental surgery from Tehran Azad University in 2013. After three years of practicing in both private and public clinics, she has moved to Canada with her husband who is also a dentist. Dr. Bahar has successfully cleared the challenging NDEB exam and she obtained her Canadian Dental license. She is an active member of The College of Dental Surgeons of British Columbia and the Canadian Dental Association.
She has a strong interest in all aspects of dentistry including cosmetic dentistry, aesthetic restoration, Invisalign®️ clear aligners, extraction, root canal therapy, and creating natural looking porcelain veneers, crowns, and bridges.
Dr.Bahar believes that communication and connecting with her patients play a key role in helping to alleviate any fear of dentistry. She always strives to put her patient's concerns first and treats her patients as she would do for a family member.
Aside from dentistry, she enjoys playing the piano, doing yoga, playing tennis, skiing and hiking.
Dental Technology in surrey
Dentistry has come a long way since it started. Technology is advancing every day, even in the dental industry. In this day and age, visiting the dentist is easier than ever before. Modern dental technology offers near you a variety of simple, non-invasive, and cost-effective solutions to dental problems ranging from crooked teeth to oral cancer.
In the past, dental procedures have been complicated, painful, and uncomfortable. Dental technology advancements in the past few decades have mitigated this feeling, making your dentist appointments more enjoyable and less anxiety-inducing. Plus, your appointments can be done even faster! You no longer have to dread your upcoming appointments; dental tech is here to make your visits safe and comfortable!
iTero Scanner
The iTero scanner is a hand-held intraoral scanner that captures digital imaging of your teeth and gums in real time. Our dentists use this scanner to capture images of your mouth to prepare for restorative dental procedures as well as cosmetic ones, such as Invisalign preparation. How it works is your dentist will pass the wand-like scanner over your teeth and gums inside your mouth and outside for a complete view. You'll be able to watch the composite image of your mouth appear on the portable screen before you. After the scanning is finished, your dentist can review with you the highlights of your detailed, full-colour scan. The iTero scanner is a non-invasive imaging process that is completed in the usual dental examination chair. Most patients prefer the iTero scanner for the speed and ease with which dental images are captured compared to the awkward clunkiness of traditional x-rays.
CBCT Scanner
A CBCT (cone beam computed tomography) scanner is used to take advanced 3D images of the mouth, teeth, head, and neck. Our dentists will use these scanners to capture images that help prepare for dental implants, root canals, and other dental procedures. The benefit of this type of scanner is that it captures a complete view of the mouth, teeth and jaw in one image. Dental imaging requires minimal radiation, and the cone shape of the scanner requires less radiation than a traditional CT scan. Before sitting for the scan, our dentists will ask you to remove any jewelry and eyewear. The shape and power of the CBCT scanners allow the image to be captured at a faster rate. If you have concerns about the scanner or are pregnant, talk to our dentists about CBCT scanners and if they are right for you. Your oral health and comfort are our priority.